Agape-Cauble-Dorcas Class
The Agape, Cauble, Dorcas Sunday School Class is composed of senior adult women who meet in room K101 in the Kistler House. This class follows the Smith and Helwys Literature in a presentation-discussion format. They meet quarterly for fellowship events: Christmas dinner, spring luncheon, summer ice cream social, afternoon tea and/or late summer luncheon. The class mission emphases include the Pillowcase and Backpack Ministries, BUCM, Options, Christmas Cheer, the Pregnancy Care Center and others.

The project they are most proud of is raising funds and making arrangements to replace the baptistry curtain, reupholstering the four chairs on the podium, and getting the cloth made for the communion table.

The class members serve with the Flower Committee, Pillowcase Ministry, Homebound Ministry, Chancel Choir, Sanctuary Handbell Choir, and the Food Services Committee among others. They recently provided the current school employees with gift cards and letters wishing for them a successful school year. They enjoy working together, praying and studying together, and they take their responsibilities to the church and its mission work seriously.

The class motto is: "Beloved, let us love one another, for love is of God." I John 4:7
Koinonia Class
Koinonia means "Christian fellowship with a body of believers". The Koinonia Class of FBC is a group of adult men and women ranging in ages from the 50's to the 90's. They meet on Sunday mornings in the Chapel for fellowship at 9:30am and start the class with business and prayer at 9:45am followed by Bible Study at 10:00am.

This class uses the Formations Adult Bible Study, which presents a different topic of study every four months. The two gifted teachers challenge the class to a deeper study of Biblical truths which lead to lively respectful discussions.

Koinonia is a mission-minded class which supports numerous missions and ministries in the community and around the globe. They embrace the FBC motto of "Every Member a Minister" as they actively serve to make this church to be "salt and light" to those around them.

Koinonia enjoys a multitude of fellowship opportunities throughout the year and keeps in touch through emails, cards, telephone calls, and visits. This class is a loving family as they share joys and struggles and are always there for one another. Come join this class!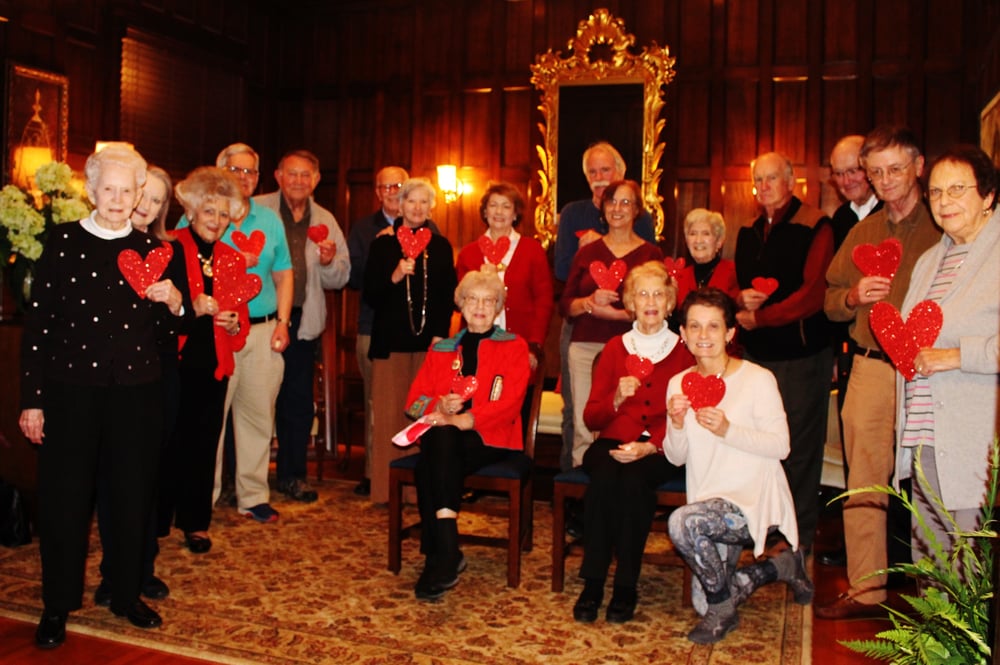 Huffman Class
The Huffman Bible Class was founded in 1913 as a young men's class by Mr. R.D. Huffman. Over many years, the class has evolved into a class of relatively "clean" older men and women. This class's age range is from early 70s to mid 90s.

Present enrollment is 15 members, 4 of whom are homebound. The recent merger of the Hord-Hogshead-Brown class with the Huffman class has increased the average attendance to 8. This class tries to stay in touch with the members who are unable to regularly attend.

The class teacher, David Smith, provides good, scripturally-based lessons using the Formations literature and other resources.

The Huffman class has always been missions oriented and the current members carry on that tradition. This class regularly donates to Burke United Christian Ministries, The Good Samaritan Clinic, and other locally based organizations.

The Huffman class welcomes men and women of any age to come join them!